Chapter 5: Marketing – How To Start Your Own Cupcake Business
July 9, 2014
4 min read
How to Advertise Your Cupcake Business
So you've got all the planning, practising and legal arrangements out of the way, now it's time to begin outlining your marketing strategy. How will you sell your cupcakes? How will you get the word out so that people know who you are? Advertising is key for the promotion of your business.
Think about what kind of media you want to use for your marketing; are you trying to project a particular kind of image to your target audience? Options include:
Advertising in magazines/newspapers.
Sending out catalogues.
Word of mouth.
Handing out free samples.
Designing business cards and letterheads.
Holding a stall at trade shows or fairs.
Using signage and packaging with your logo on.
Advertising on websites or having your own website.
Social media; Twitter, Facebook, Instagram etc.
Handing out leaflets.
A press release or launch day for when you first open.
15 Top Marketing Tips For Your Cupcake Business
Want some marketing ideas that will blow your competition out of the water? Here are 15 Top Marketing Tips that you may find useful:
Use great photographs! Whether these are on your website, leaflets or menu board, great photos will capture people's attention. You don't need a fancy camera or photographer to do this, just practice with your normal camera until you learn what does and doesn't work. Alternatively, look for food photography lessons in your area to get ahead of the game!
Choose unique names – give your cupcakes quirky names that will help them stand out from your competition. Why not celebrate seasonal events, such as Halloween, Wimbledon and Valentine's Day with themed cupcakes, too?
Bake speciality cupcakes – specialise in dairy, gluten or allergy free cupcakes to give you a distinguishing factor from your competition.
Funky packaging – as with photographs, images speak a thousand words, so it's worth investing in some really good, really stand-out packaging for your cupcakes.
Give out free samples – head out and about to trade shows, into the high street or to local businesses and give out free cupcakes for people to sample. Hopefully they'll remember you and find your bakes so delicious that they'll soon be back for more!
Tweet, blog and Instagram your cakes – social media plays a huge role in marketing these days and best of all, it's free! Be sure to put regular updates online so that people can see and share your creations around the web.
Cater small events for free – perhaps you know a business that's having an end of year party or a school that needs a raffle prize: donate something to the event free of charge and you'll be surprised at how many new customers you can accrue.
Use special offers – buy one get one free, 3 for the price of 2, 10% off every box of 6… use special offers to tempt new customers in.
Set up a mailing list – collect your customers' email addresses so that you can send out a monthly newsletter featuring all of your latest bakes and promotions. You could even consider sending out special discount vouchers to subscribers as an incentive to get people to join.
Take part in charity events – donate cakes to charity projects, host fundraisers at your bakery or donate a percentage of your profits to a dedicated charity. Giving back to the community is a brilliant way to show you care.
Run cake decorating classes – this might be an idea for further down the line, but diversifying your business into other areas will make you unique from your competition. If you don't have time to run classes yourself, why not look at linking up with a local college or club?
Provide excellent customer service – a simple one but something that is often missed. Don't get so wrapped up in baking cakes that you forget about your customers! Treat them like kings and queens if you expect them to remember their experience, recommend you to friends and come back time and time again.
Ask for testimonials – get some of your best customers to give you testimonials that you can put on your website, Tweet about or use on your leaflets and literature. A good word goes a long way!
Get bloggers on board – blogging is a big thing and worth paying attention to. Why not get hold of a handful of food or baking bloggers and provide them with free samples in exchange for a blog review about your business?
Show your personality – nobody likes boring so be memorable! If you're fun, confident and friendly then people will remember your name for next time.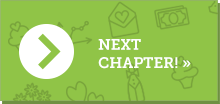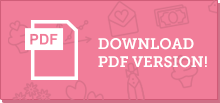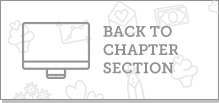 ---
Further Resources: