How to Start your Own Cupcake Business
July 8, 2014
15 min read
Cupcake businesses are a hot topic and it's easy to see why. With low start-up costs and room for big profit margins, setting up your own cupcake business is a dream that many have turned into reality.
Have a look at some of the greats already out there who have made their fortune by starting a cupcake business – Carlo's Bake Shop from the TV show 'Cake Boss', the Hummingbird Bakery in London, New York's Magnolia Bakery and Sprinkles – the world's first cupcake-only bakery based in Beverly Hills. And, of course, who could forget the hysteria caused by the UK's Great British Bake Off.
With all this entrepreneurial success surrounding baking, it's no wonder
cupcake businesses are booming.
So, to help get you going with your very own cupcake business, we've put together this 'how-to' guide to help you through the process. Whether you want to know more about cupcakes recipes, how to write a business plan, marketing ideas or food hygiene, we've got it covered.

How to Start a Cupcake Business: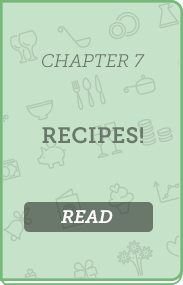 ---